St. Mary's II Mausoleum will be a community mausoleum neighboring the recently constructed St. Mary's building.
For a limited time, we are offering a $1,000 pre-development discount on all community mausoleum crypts in St. Mary's II Mausoleum. We offer monthly billing and extended payment options with only 10% down. Payments are tax free and interest free.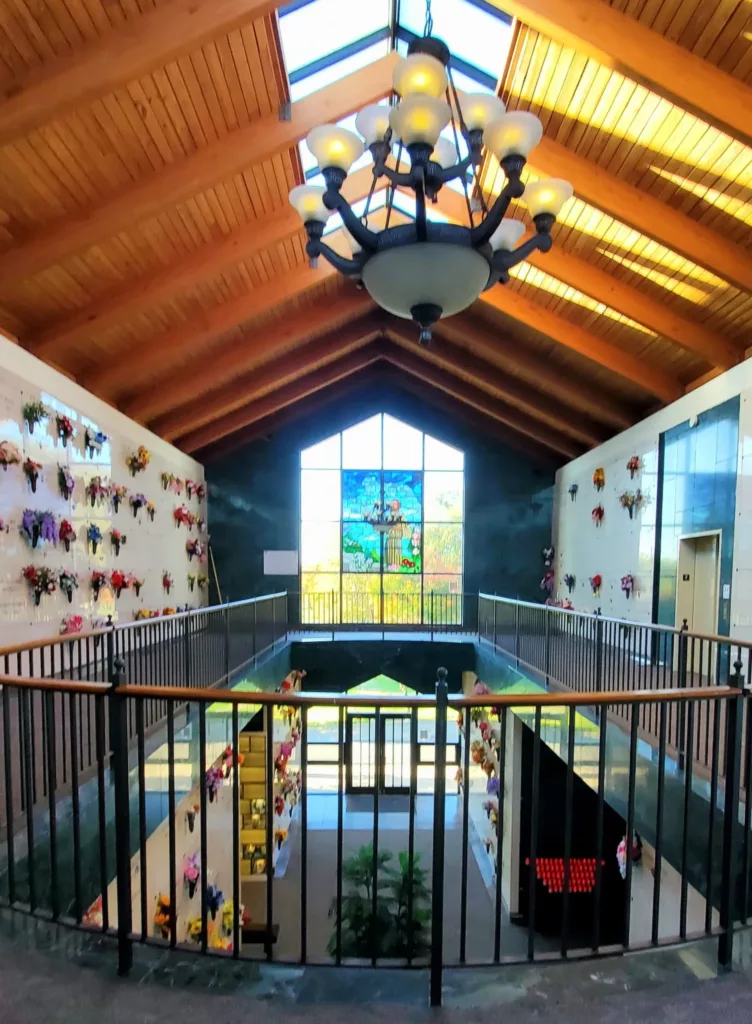 Does Mausoleum Entombment Cost More Than Below-Ground?
Costs can actually be less than below-ground burial. Entombment fees are less because of lower labor costs. The cost of concrete vaults and grave stones is eliminated.
Are Mausoleums Appropriate for People of Moderate Means?
St. Michael's has developed pre-need payment plans to fit almost any family budget. Great savings can be made by pre-arranging and paying for cemetery property in small monthly payments rather than one large payment at the time of death. Government statistics show that when cemetery property is purchased at the time of death costs are at their highest.
Is Mausoleum Entombment Accepted by All Religions?
Mausoleum entombment is accepted by nearly every major religion.
Can Payments Be Made Over Time?
Yes. In fact most people decide on making easy low monthly payments that are tax-free and interest free at St. Michaels. However, we do offer cash discounts to people who pay cash at the time of pre-arranged property purchase.
St. Michael's Cemetery presently offers 10 mausoleums
St. Anthony's
St. Francis'
St. Gabriel's
St. Jude's
St. Lucy's
St. Mary's
St. Raphael's
St. Michael's
St. Peter's
St. Joseph's